Is a Modular Home a Viable Option in the Current Economy?
Nov 20
No matter your age or stage of life, building a new home is a really exciting prospect. However, with reports of materials becoming scarcer, and timelines and budgets blowing out, is building a home a viable option in the current economy?
With some traditional on-site construction projects experiencing supply shortages, unforeseen price increases and delays to the completion date, many Australians are actively looking for innovative ways to build that are faster, more economical and less stressful – and the good news is that prefabricated homes are the ideal solution!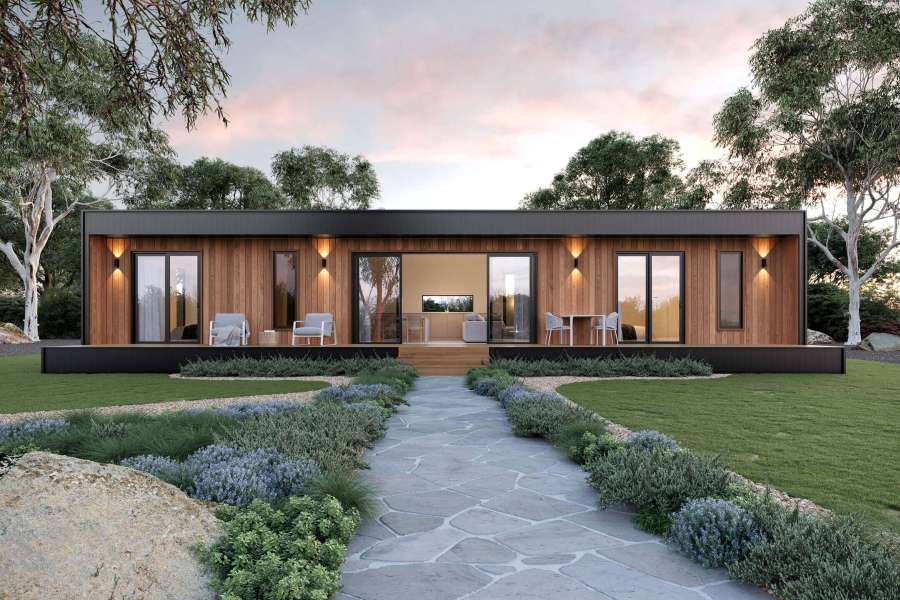 The modern off-site building method of prefab and modular homes delivers a streamlined process which is less affected by supply issues and external factors. With modular, you'll work with expert designers, support sustainable building practices, and move into your quality home faster.
With the above benefits in mind, it's easy to see why prefab homes are on the rise. Today, Sweden leads the way, building 84% of their houses using prefabricated elements. The market for prefab homes in Australia is expected to grow at a rapid rate over the next five years, with a predicted compound annual growth rate of 7.5% due to the construction boom during the pandemic and the growing awareness of the speed, efficiency and quality of modular homes. 
So, the question is, if you're looking at building right now, is a modular home a viable option? Read on to find out everything you need to know.  
Streamlined process for less stress and more certainty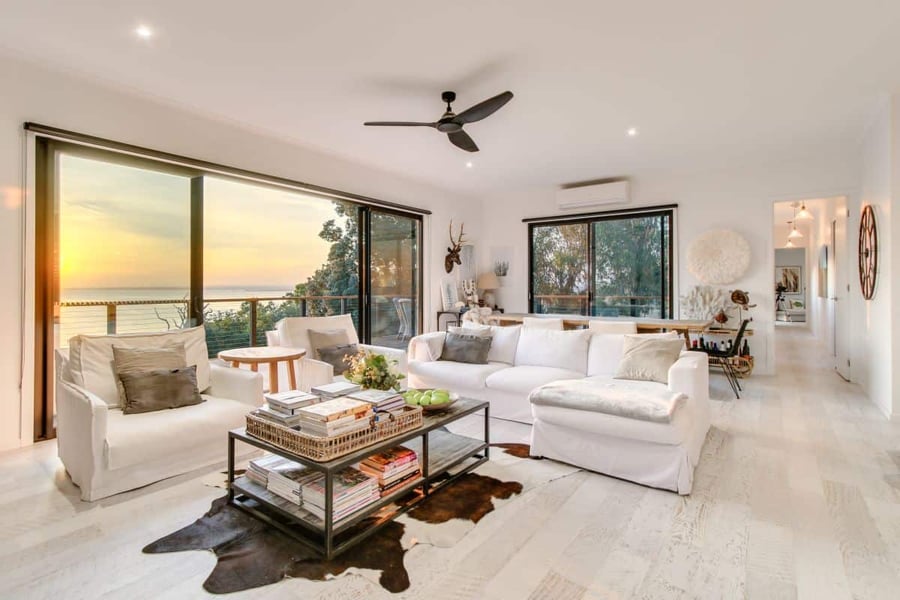 Because the majority of the construction (around 90%) takes place in our factory, there is less disruption from outside elements, which allows our team to build our homes consistently to the highest quality within agreed timeframes. Building within a controlled environment allows for a streamlined process with minimal risk of disruption from the elements.
We are also able to better plan our material stock levels and deliveries ahead of time, meaning we are less vulnerable to supply chain interruptions. In addition, having all of our equipment, materials and experienced builders and trades working together under one roof is highly efficient, and our cost to deliver is included in your building contract so there are no surprises. This gives you peace of mind that you will experience a faster turnaround, no budget blowouts and less stress.
Faster, more efficient way to build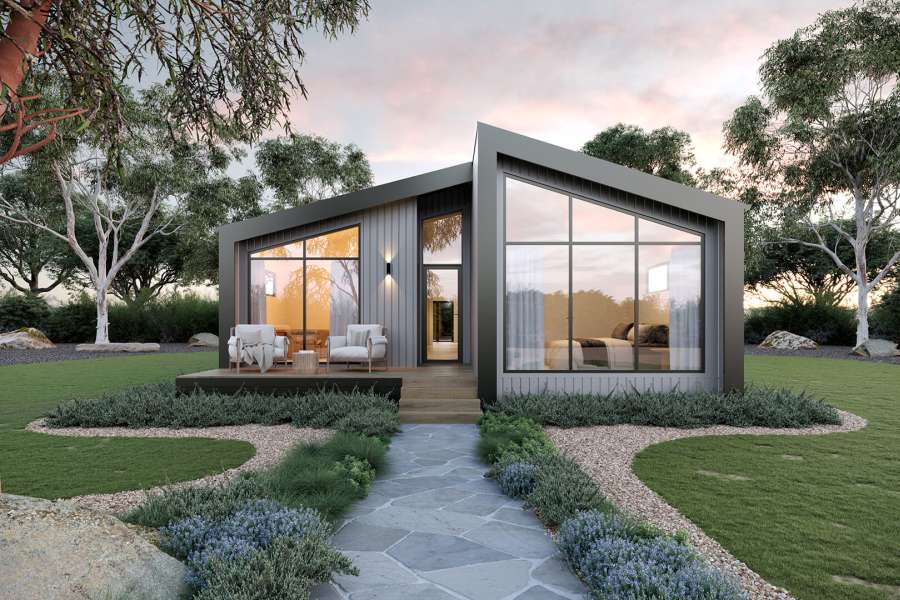 Let's be honest, no-one wants to wait years to move into their new home – and with modular construction you will move in much faster. The speed and efficiency of the off-site factory building phase (around 8–12 weeks) and the on-site building phase (around 8–10 weeks) results in a total construction time frame of around 16–22 weeks, which is significantly faster than traditionally built homes.
The speedy construction of modular homes means you'll experience far less disruption to your lifestyle, plus big cost savings on renting alternative accommodation and storing your household goods for a much shorter period of time.
Less waste and minimal site impact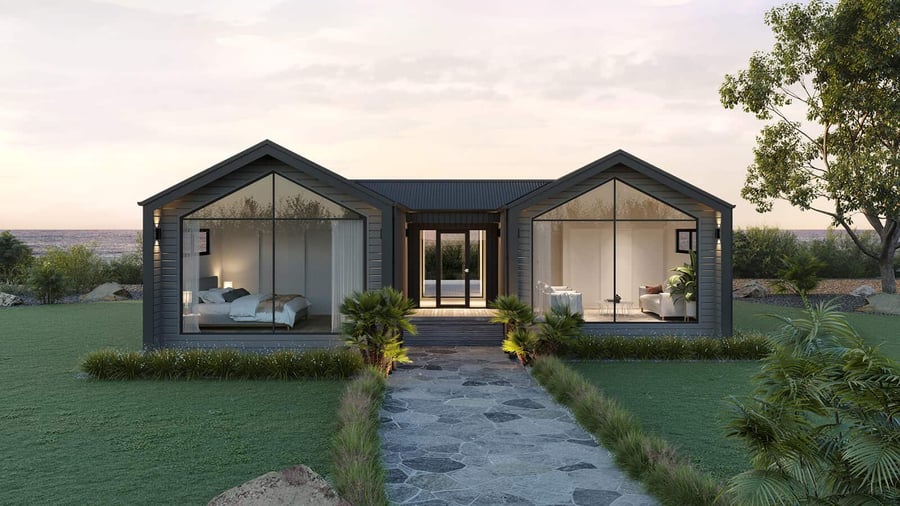 Today, we are all actively seeking ways to reduce our environmental footprint, and when it comes to building a home, it's clear that modular construction has some significant advantages over site-built homes. In particular, modular homes create far less waste, as excess materials can be easily stored in the factory for use in future projects, which is not possible when building on site.
The time spent by construction crews on site is another key factor, with the on-site team for modular homes requiring a fraction of the time of conventional crews. There is also far less disruption on site as the home is installed almost complete, which results in significantly less site impact. At Anchor Homes we offer eco-friendly features such as double-glazed windows as a standard inclusion, and can also build above-standard star energy rating homes on request.
Beautiful, quality home you'll love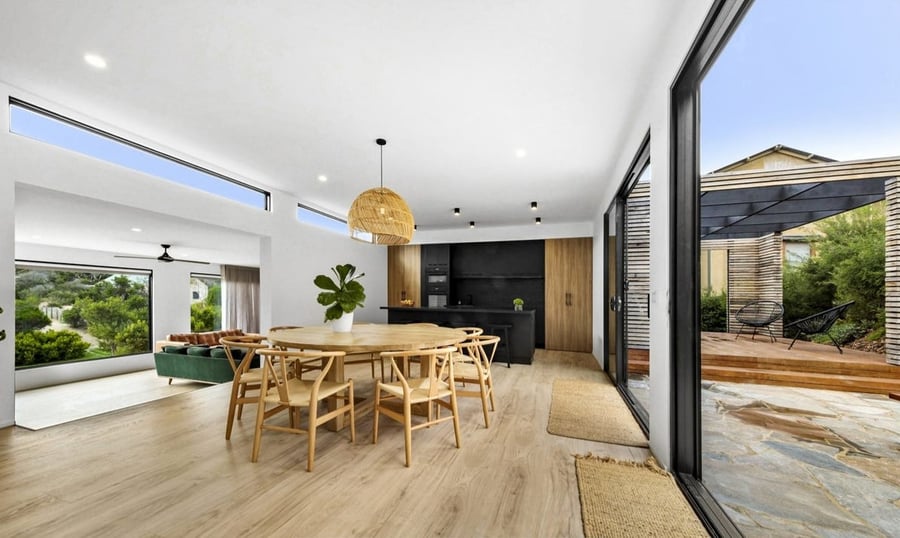 At the end of the day, we all want a beautiful, quality home that is a joy to live in. A modular home is built strong and to the highest quality standards, thanks to the controlled building environment, and the need to transport it safely to site. This means you can expect a home that is built to last without compromise. Modular homes are available in a huge range of modern styles and floor plans, so you are sure to find the perfect fit to suit your family, lifestyle, taste and the surrounding environment.
Build your quality, affordable modular home now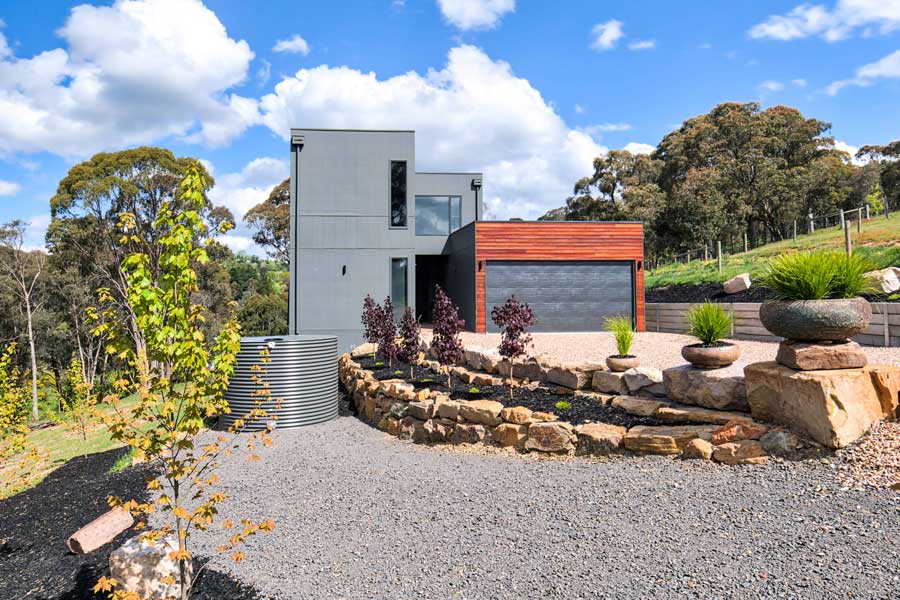 In the current economic climate, a modular home can be a great option. The faster, streamlined building process, provides you with more certainty around costs and timings, plus, the environmental benefits along with the quality and style of the finished home will make you happy and proud for years to come.
At Anchor Homes we have been in the building industry for over 40 years, and during that time we have built hundreds of stunning homes across Victoria and New South Wales in coastal, bush and urban environments. Today, we build in excess of 80 homes a year, and have recently opened a second manufacturing facility to accommodate the continued growth and increased demand for high-quality modular homes in Australia. 
We have built homes to meet a broad range of client needs – to see what is possible, check out our range of projects and client testimonials on our website, or contact our team to discuss your ideas.